This is the page you want to be on if you wish to learn how to use and connect Winampto our radio station.
Version Winamp
Edit
As you may see in this tutorial, my client is the default install in Classic Skin (italian version, but is same). The steps images are clickable to be enlarged so you can see easier.
Step 1.) Install, and launch the program, then Right-click on central key and select "Open URL..."(Apri URL...)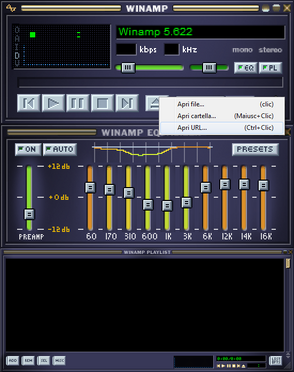 Step 2.) On the text field insert the URL: "http://www.bazinga.celestiaradio.com/content/playlist.pls" and click Open button (Apri).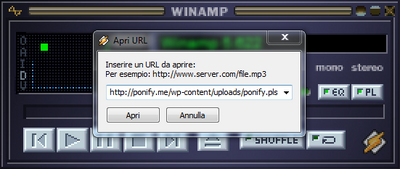 Wait some seconds and enjoy